Want to know the latest news about fiber optic products markets? Today, we'll have an Analysis about them, let's start it! Fiber optic circulators typically fall into two main classes: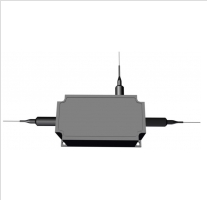 4-port waveguide circulators based on Faraday rotation of propagating waves in a magnetized material, and 3-port "turnstile" or "Y-junction" circulators based on cancellation of waves propagating over two different paths near a magnetized material.
During 2013-2018, the worldwide value is forecast to increase at an average annual growth rate of 6.88 percent. The Fiber Optic Couplers consumption value is forecast to increase with rising quantity growth partially offset by declining average prices.
The Asia Pacific region (APAC) was the leader in terms of relative market share in 2013 with the consumption value of high power optic circulators, led by "green-field" telecommunication deployment; the American region (South, Central and North America) was a close 2nd in market share in 2013.
The Europe, Middle East and Africa region (EMEA) consumption of fiber optic circulators is forecast to lag behind; growing faster than the American region, and about ½ as fast as the APAC region.
Consumption is based on the geographical (region) location where the fiber optic circulator is first used into a higher-level sub-component, High Power Components or apparatus. All values and prices, are at factory as-shipped levels, and are in current dollars, which include the effect of a forecasted 5 percent annual inflation rate over the forecast period.
3-Port Leads in Fiber Optic Circulator Value – In terms of worldwide consumption value, the 3-Port fiber optic circulators held an 80% market share in 2013.
Fiber optic circulators, commonly referred to as optical circulators, are nonreciprocal devices that direct an optical signal (light) from one port to the next, in only one direction at a time. While the direction of the light may be redirected as needed, the light must pass through ports sequentially (from port 1, to port 2, before traveling to port 3).
Fiber optic circulators are used to reduce the overall dispersion of light within a fiber optic system. In conjunction with a dispersion compensating module (DCM), fiber optic circulators are able to transmit light through the system and use half as much of the fiber to achieve the desired compensating effect while traveling through the system.
Related readings: Broadband Fiber Optic Filter Coupler, Optical Fiber Isolator, Polarization Beam Splitter Combiner