OF-Link Communications Co., Ltd is a manufacturer and exporter specialized in fiber optic passive components. We focus on offering products with premium quality and competitive prices in the field of optical fiber communications, fiber laser and fiber sensor applications.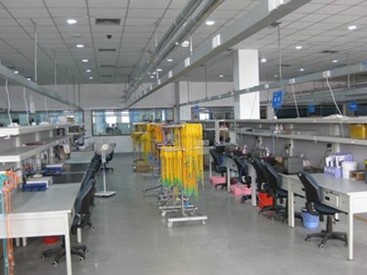 Products
· Polarization Maintaining (PM) Fiber Components
· High Power Fiber Laser Components
· Fused/Filter Fiber Optic Couplers
· WDM, CWDM, DWDM, Band Pass Filter
· Optical Isolators & Circulators
· Variable Optical Attenuators (VOA)
· Fiber Collimators
· Fiber Optic Patch Cables
Quality Standard
OF-LINK bases its operation in Shenzhen China mainland with 9 years experience in optical fiber components; our manufacturing facilities have been ISO 9001:2008 certified, supplying products compliant to ROHS, IEC and Telcordia requirements. We perform 100% visual and optical tests to ensure that all products meet international industry standard.
Global Market and Service
With full spectrum of optical manufacturing capability, testing services, global logistics and supply chain management, OF-LINK is ready to meet customers' special requirement from all over the world. Our customers mainly are manufacturers in telecommunication, fiber laser and fiber sensor, as well as research institutes and universities around the globe.
Production Capacity
As the highly developing optical fiber network and larger demand of fiber optic products, in 2009, OF-LINK merged with Jiangsu Beidou Technology Co., Ltd. The company located in Chongchuan Development Zone in Nantong City, Jiangsu Province. It's a hi-tech company who engages in the compass satellite applications and optical fiber communications; OF-LINK participates in its optical fiber part and solely responsible for the overseas market. We finished the construction of the production lines for annual output of 1 million units' timing equipments, 9 million units' fiber optic connectors and 100 thousand units' PLC splitters. The project is listed in Major Scientific and Technological Achievements into Special Funds Program, has wide industry prospects.
Philosophy
OF-LINK's philosophy is first and foremost to fulfill our customers' requirements:
· Quality and Reliability Assurance
· On-Time Shipment and Dependability
· Safeguard Customers' Intellectual Property (IP)
· Efficient Supply Chain Management
· Comprehensive and In-Time Customer Response System